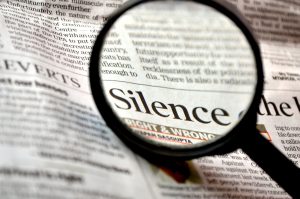 So, what is Topline Media?
Well, I could try to dazzle you with buzzwords, media industry jargon or PR-speak but I've always believed the straight-forward approach is best.
Effective communication has become vital in our social-media saturated world, where everybody has a story to share or an opinion to offer.
How well you communicate is important, whether you're a charity launching a campaign, a small business aiming to attract more customers or an event organiser wanting to spread the word.
You can't afford to stay silent if you want to stand out from the crowd. But, equally, you also need to send out the right message.
The name Topline Media is appropriate for three reasons:
Journalists frequently ask, 'What's the top line?' as it refers to the most interesting, newsworthy or exciting part of a story.  It's important to get the top line right because it could be the difference between grabbing someone's attention or being ignored.  Every story needs a good top line.                                                                                                                                                                                                      

One Oxford Dictionary definition of topline includes: Of the highest quality or ranking, 'a top-line act'.  You can be assured the services provided by Topline Media will be of an equally high standard.
In business terms, the top line refers to a company's gross sales or revenues. Topline Media can bring benefits to your business or organisation and help it grow.
In short, Topline Media can help you tell YOUR story and get your message across.
So get in touch if you want to start communicating more effectively.